This is a clip from a project that I directed for the Smithsonian National Museum of the American Indian which illustrates the Oneida tribe's loyal (yet all too often forgotten) contribution to the American Revolution.
This is a panoramic 10 minute animation projected on the walls surrounding the Allies in War Partners in Peace sculpture by Edward Hlavka. Click here to see the full panoarmic video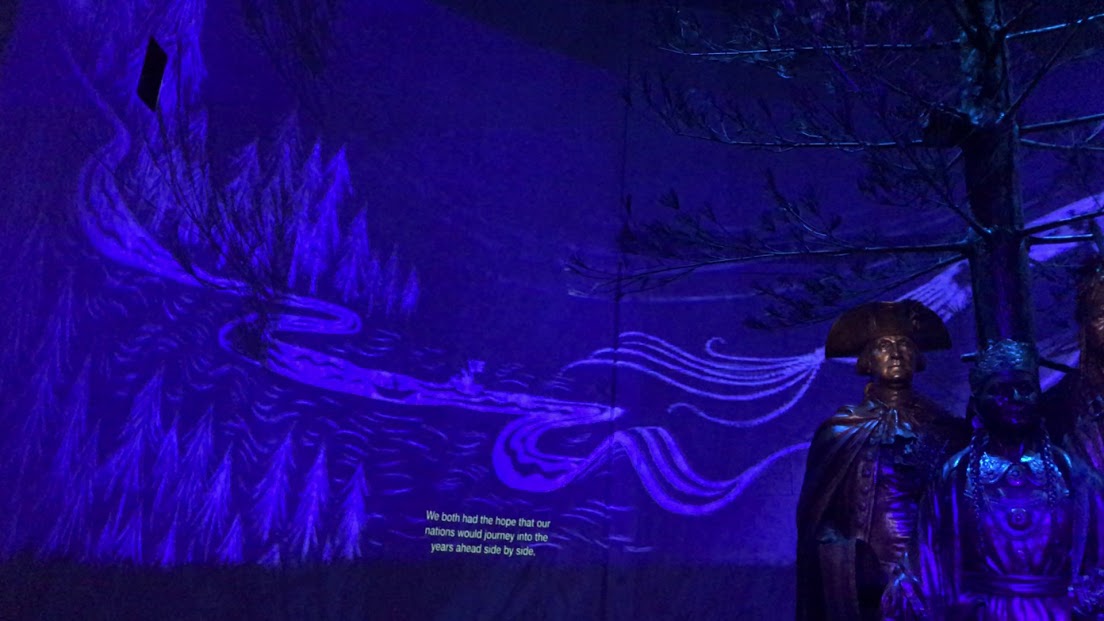 For me creativity is something a little elusive that can be easily squashed by the stress of needing to accomplish something. What I have found to be quite useful to me for my art- but more for my soul -is taking a moment to be truly present and document it through line on paper (and sometimes color too). In this collection, I hope to share these moments of presence and calm.
From illustrating fairytales to documenting real life, my favorite thing about drawing is the mixture of telling a story and the design of an image. You can find a selection of my illustrations here.